Ocean Summer Theme Speech Therapy Lesson Plan
Jul 13, 2023
It is so fun getting to bring the "Ocean" into your speech and language therapy sessions with this simple Ocean Themed Lesson Plan!
Activity #1: Choose any "ocean" themed book you can start your session off with. Pair the story with ocean/beach themed play-props to make the story interactive and engaging for your students. Some of our favourite play props for this theme come from the fairy garden figurines from Dollar Tree, bath toys, and beach toys!
Some of our go-to Ocean themed books include: Five Little Sharks Swimming in the Sea, Pirates in Pyjamas, How to Catch a Mermaid, Commotion in the Ocean, Ten Little Pirates and The Three Little Fish and the Big Bad Shark.
Activity #2: We know our students enjoy getting up and moving in our sessions and this resource by Anna is a great addition to your summer lesson plans that requires little prep and targets a variety of goals using summer themed vocabulary! Grab this super fun movement resource HERE!
Activity #3: Ocean Themed Speech and Language Unit
This comprehensive resource takes some time to prep BUT will be able to be used across your caseload!! The interactive pieces allow for hands-on therapy that gets your students engaged and motivated to participate in the activities you have planned. Use the activities a variety of ways to target your students' goals! Grab this ocean unit HERE!
Activity #4: We LOOOOVE using sensory bins in our sessions with our students! Why? There are SO many ways to adapt them for your caseload and use them a variety of ways even within your session! They are awesome for targeting:
Active Listening Skills

Following Directions

Describing: open a shell or a heart and describe the object with 3 different descriptors (e.g., attributes, location, what we use it for, category it belongs to, etc.)

Inferencing: open a shell and keep the mini object hidden while describing it

Speech Sounds: hide objects that use your target sound

Themed Vocabulary

Descriptive Vocab: smooth, hard, soft, crunchy, spiky, etc.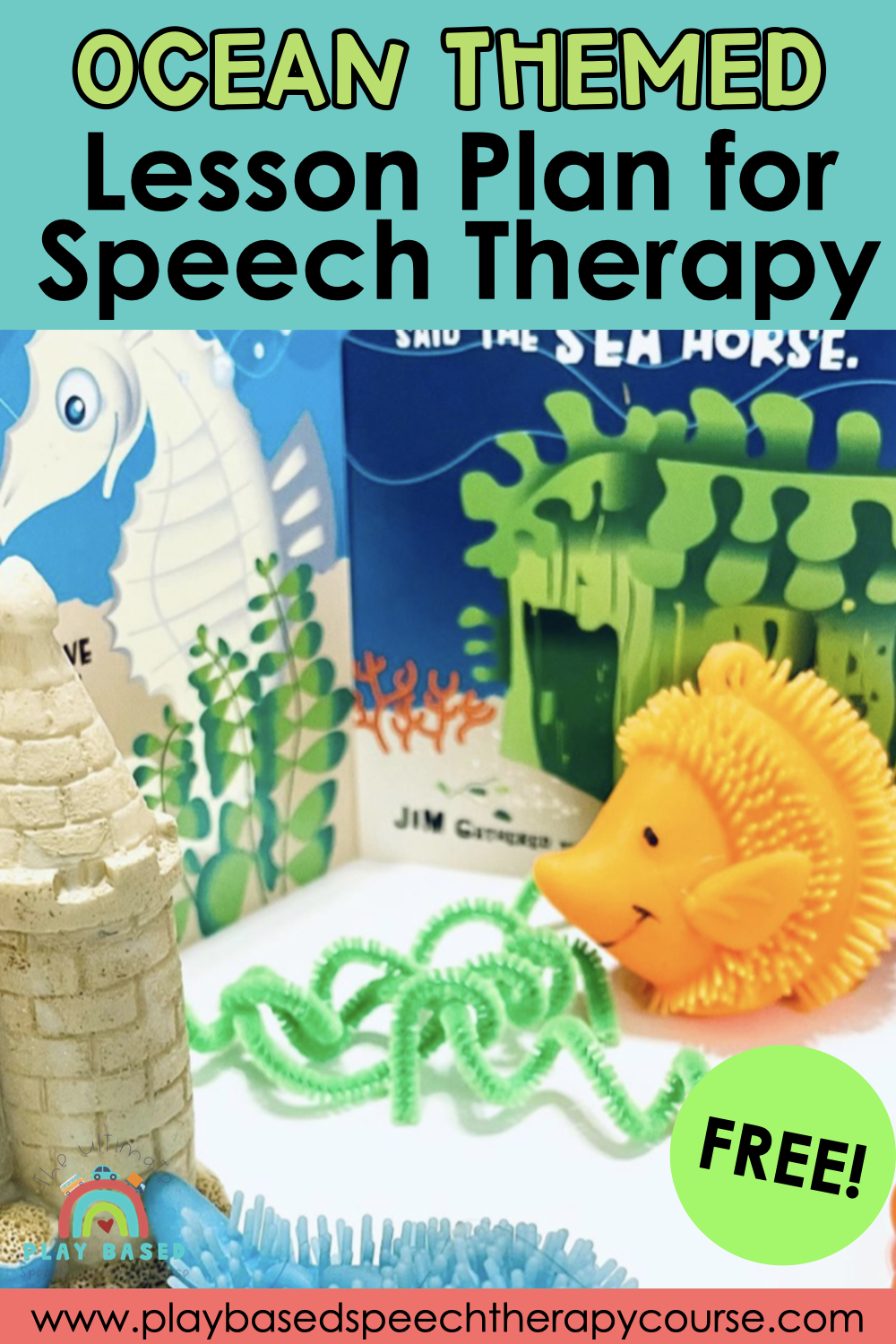 \
Looking for more ways to use your toys and games to target a variety of speech and language skills? You're in luck! Take our FREE online training to learn more! Watch it here.
Get on our Email List!
The waitlist will give you access to an Exclusive Pricing, freebies, and Giveaways!