Using Play-Dough in Speech Therapy
Aug 02, 2023
We know SLPs have a love-hate relationship with play-dough BUT it sure is a great grab-and-go resource when you need something in a pinch! Here are 5 ways you can use play-dough in your speech sessions today!
1. Pacing Board: Push a piece of play-dough as a visual support. Use when targeting: multisyllabic words, blending and phonemic segmentation, expanding MLU, fluency, consonant deletion, and identifying syllables.
2. Hide Animals: Hide small figurines and dig them out. This simple activity allows you to target: requesting, verbs, sentence expansion, and themed vocabulary.
3. Tell a Story: Make characters to tell a story. Target story grammar, sequencing, describing, and wh-questions while creating your characters and story elements with your students.
4. Pretend Play: Use for any pretend play scenario! You can pair it with TPT products, laminated play-props, mini objects or actual pretend play-dough play-sets! Have a blast setting up kitchen, a bakery, restaurant, or cupcake shops while targeting following directions, sequencing, expanding utterances, speech sounds, requesting, social skills, and more!
5. Smash Mats: Use with smash mats for each production of your goal. Tips: use a blank mat and choose your own targets or choose a mat with your students targets. Both Anna and I have smash mats including in a variety of our TPT products!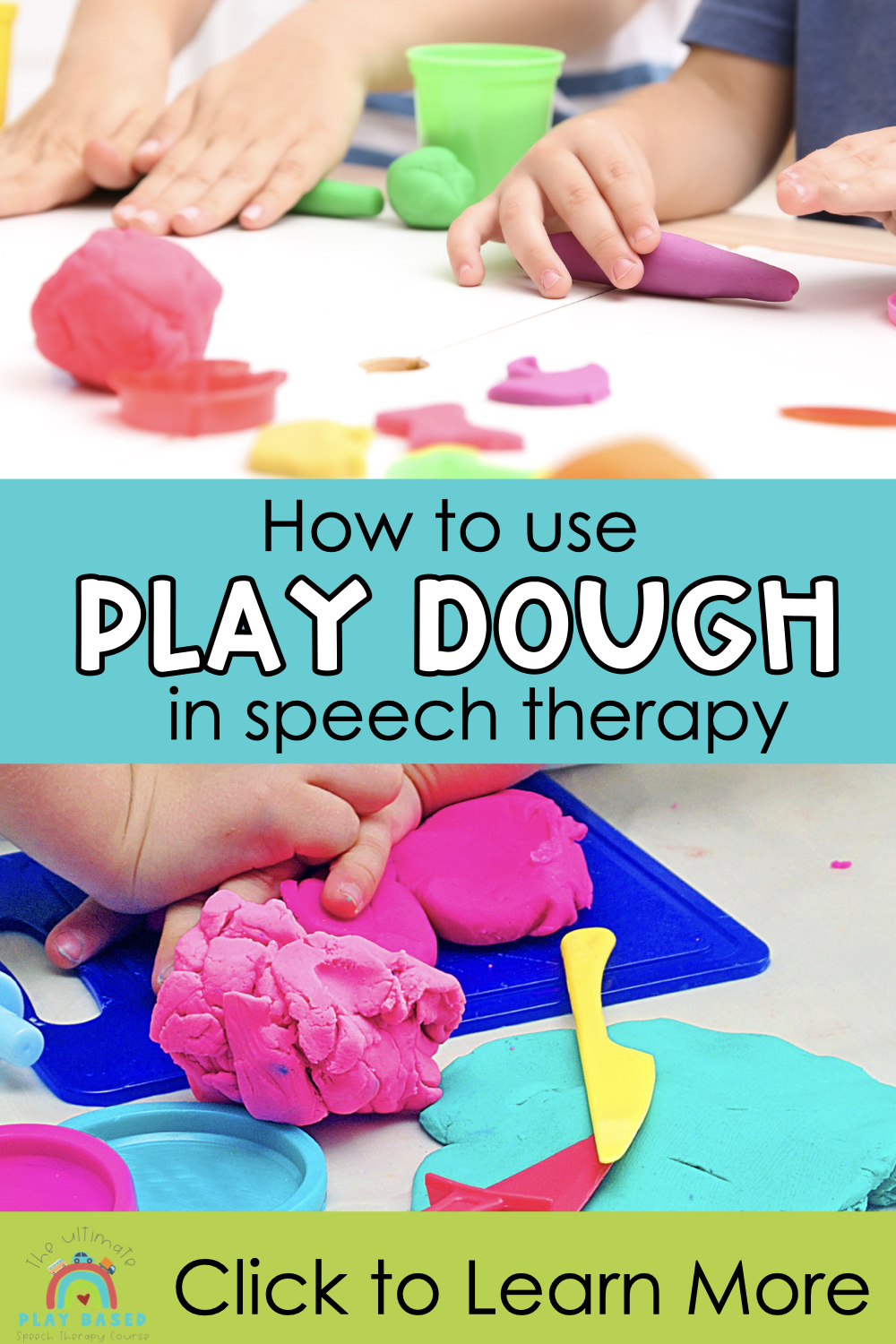 If you enjoy ideas for how to use your therapy toys and materials to target a variety of speech and language goals? You're in luck! Looking for more ways to use your toys and games to target a variety of speech and language skills? You're in luck! Take our FREE online training to learn more! Watch it here.
Get on our Email List!
The waitlist will give you access to an Exclusive Pricing, freebies, and Giveaways!